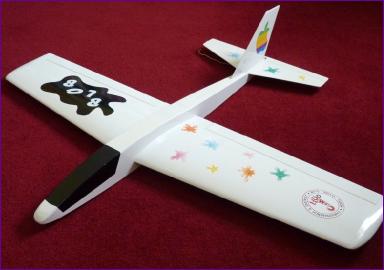 In her teenage years, my daughter Ruth sometimes found it helpful to come out with me to the slopes, sometimes just for a change of scenery, sometimes to escape from all distractions to get on with exam revision. She had a go at flying my Middle phase and got on really well so decided she would like to build something for herself.
Her choice was the Blob from Soar Ahead Sailplanes. Whilst she did do a fair bit of the building, I seemed to get lumbered with the less attractive jobs (especially the all the sanding) but of course, the colour scheme was all hers.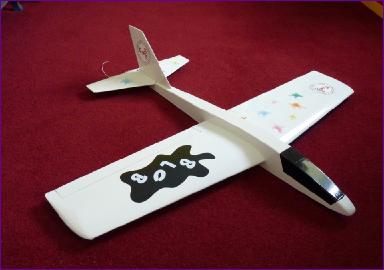 The model flies well but, once she had two children of her own, space demands meant the Blob had to be evicted.
Initially the idea was for me to sell it but, by the time I got around to considering this, the rules had somehow changed and I suspect it is now to remain in my care unless and until one or other of the grandchildren makes a bid for it!